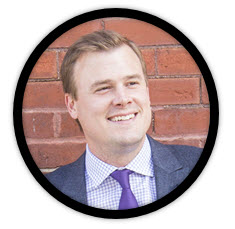 When I first got my MBA in 2006, I knew I wanted to be a business owner someday, I just didn't know what I wanted to do.  So, I did what many young people do – went out and got a corporate job.  Not knowing which entrepreneurial venture I wanted to pursue turned out to be a blessing.  Throughout my years in the corporate world (large B2B media company, a couple start-ups, freelance contract work, etc.), I have been exposed to some of the most fulfilling challenges I could have ever imagined. All this experience helped me realize that all businesses – big and small – are facing similar challenges in adjusting to and capitalizing on this new technology-first world; and, helping businesses leverage these technological advances without breaking the bank turned out to be something I truly enjoy.
Fast-forward about 10 years and we reach the point where I decided that small business consulting was the life for me.  I realized how much I admire entrepreneurs – the type of people willing to take a risk on their dreams.  Since I wanted to be one myself, and loved working with them, I thought, "hey, why don't I just start a business helping entrepreneurs with their business?"  And now, here we are getting ready to start a conversation about your business.  CTHESOLUTIONS was started in 2016 and every day I get to work with other entrepreneurs like you.  It doesn't get any better than that.
So, what does that mean for you?  It means that CTHESOLUTIONS understands where you're coming from and we want to help you in your journey.  CTHESOLUTIONS is a small business consulting firm based in Kansas City, MO that specializes in implementations of digital solutions of all sizes.  Whether you just need to tweak your workflow a little with a new tool or you need to evaluate and overhaul your entire digital ecosystem, we know what it takes to get it done right for your business and want to be there to help you through the process.  Your job is to run your business; our job is to help you make it run smoothly.
As I said before, I admire all entrepreneurs and love working with them, so connect with me on LinkedIn or contact me here and tell me your story!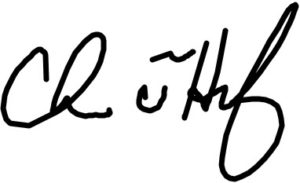 Chris Hanf
Owner, CTHESOLUTIONS